Leaky Galleries…All New YET AGAIN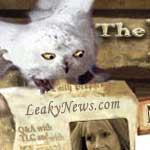 Nov 21, 2006
Uncategorized
Our own Super!Alex has struck again: As you've probably noticed, our gallery has been down for more than 24 hours, because it was slow and destroying everyone's ability to visit the site on this very important weekend of trailers and such.
What does our own Alex do? Come up with a quick fix? No. He rewrites the whole gallery.
Presenting our THIRD incarnation of our huuuuge image galleries. This one is written, again, in the latest programming language available and has a whole new interface designed by John Noe. We think you'll find it much faster, much easier to navigate, and much better all around. Enjoy! And, Alex…go to sleep.