Dan Radcliffe Would "Walk on Hot Coals" to Work with Yates Again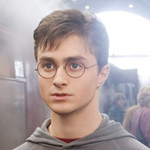 Nov 24, 2006
Uncategorized
DanRadcliffe.com and DanRadcliffef.co.uk received Holiday greetings yesterday — including a new photo — from Dan himself. In his letter, Dan thanked the sites for their "honest and straightforward reporting of events this year – leaving the speculation to others." He also said:
"As I have now finished on HP5 and am about to take a break, I wanted you to have a copy of my new fan mail photo which will be sent out with a new newsletter from the beginning of next year. It was taken by Emma Hardy who took my photo for the exhibition at the National Portrait Gallery.
As Christmas approaches, I would again urge my loyal fans not to send me presents but make a donation to Demelza House (which always needs support).

It has been a very exciting year for me. I had a great time making 'Order of the Phoenix' and working again with Gary OIdman, and for the first time Imelda Staunton, was simply fantastic. David Yates was an inspired director who I would walk on hot coals to work with again.

As many of you know I am going on stage next year, to appear in Equus and the letters of support I have received since the announcment, from many fans have been very exciting to read. Thank you for your words of encouragement.

Later next year I will film MY BOY JACK and again am completely thrilled to be working on this fantastic and very moving script. It is going to be a very full year and I will relish every moment."

In other Radcliffe news, Daniel is slated to present an award at the Australian Film Institute (AFI) awards ceremony on December 7.

Thanks to Page and mouse!