Another Empire Magazine Preview on OotP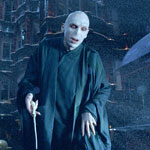 Dec 11, 2006
Uncategorized
Several weeks ago we first told you about a preview in the December issue of Empire Magazine that contained new quotes from Order of the Phoenix director David Yates regarding the length of the fifth film. In the new January, 2007 issue of Empire, the magazine runs a new article containing the same quotes from Mr. Yates and producer David Heyman as before, only adding in a few tidbits from actor Dan Radcliffe and Helena Bonham Carter. You can see scans of this here in our galleries. While again most of this is rehashed material, the magazine does contains this new blurb about rumors swirling in regards to the movie.
"Kenneth Branagh's Gilderoy Lockhart is rumoured, as is John Cleese as Nearly Headless Nick; while Dobby the House Elf is out, with Kreacher stepping in to fulfil CGI critter duties."
Neither the Lockhart or the Headless Nick parts have been confirmed by WB, so file those strictly under the rumor category for now. Thanks to Page for the scans!