New Jim Dale Interview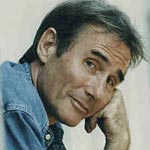 Dec 11, 2006
Uncategorized
The new issue of AudioFile Magazine contains a biography and interview with US Harry Potter audiobook narrator Jim Dale. In this article there are new quotes from Mr. Dale about his enjoyment of reading and recording the the Harry Potter audiobooks, saying "Harry Potter does lend itself to creating strange voices, strange creatures as well as human beings, and so that's the advantage of being able to do something that's fictional and fantasy. I don't think I'd enjoy a spy thriller or a political book as much."
Mr. Dale continues on, remarking on the impressive numbers of people who enjoy the Harry Potter audiobooks, noting:
"I have the greatest joy knowing that my voice is now recognized not just by the 4 or 5 million kids who have listened to Harry Potter, but also by the parents of those children who have sat in the car listening as well," says Jim. "So there are perhaps 12 million people my age who now know my voice. And audiobooks can still be appreciated in a couple hundred years' time–well after every memory of your stage life has disappeared."
Please note that yes, the article does finish by saying " … the seventh (and final) chapter in Harry Potter's saga is due out next year, and it will undoubtedly be met with equal parts media frenzy and eager listeners of all ages who can't wait to get their headphones on." but again Jo has NOT announced a release date or title for Book Seven, and so we should not take this as any confirmation of the book as of yet.
Thanks Caitlin!