New Lucius Malfoy Wand Game; OotP DVD Due by Christmas 2007?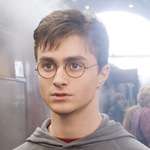 Dec 12, 2006
Uncategorized
License Magazine has an article which previews more on the new Harry Potter and the Order of the Phoenix products that will be launched in conjunction with the release of the movie next summer, as well as a tidbit on the possible release of the OotP DVD by next Christmas .
First, the magazine reveals some of the new Cards Inc. products which are currently being produced and test marketed, including news on things such as a Snape action figure, a Death Eater mask and (to this editor's great delight) a "Lucius Malfoy interactive wand game" …. Quotage:
Cards Inc. has invested heavily in the sculpture techniques to make the figures in particular as life-like as possible.'There are some stunning characters in the movie: other than the main trio, there's Snape and Voldemort and the Death Eaters, who look fantastic. The investment we've made in getting the detail right has paid off. We hand retail buyer's mock-ups of the products, and their jaws almost hit the floor because of the quality.'
…

When Cards Inc. takes Harry Potter to Toy Fair in January, it hopes to have most of its deals in place. It will be showcasing finished product and packaging. Mark promises it will make quite an impact. 'The electronic items are stunning,' he says. 'The Death Eater mask and Lucius Malfoy's interactive wand game have really captured the imaginations of buyers"
Indeed. The article then goes on to note that the "first wave of product will launch in June in anticipation of the release of the film the following month, with further product launching around the DVD release and Christmas 2007." This is the first time we have heard of a possible time frame for the release of the OotP DVD, and we will update with more on this when we can. Harry Potter and the Order of the Phoenix will be released in theaters on July 13.