New Photos of Dan Radcliffe as Harry Potter in OotP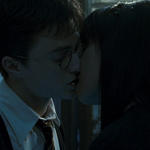 Dec 14, 2006
Uncategorized
Earlier this week we told you about a new interview with Order of the Phoenix director David Yates in the December 18 issue of Newsweek Magazine. The magazine, which is now available, does contain a new photo of actor Dan Radcliffe (Harry Potter) and director David Yates, which you can see here, via DanRadcliffe.co.uk.
Also, French magazine Cine Live has a feature on the upcoming Harry Potter and the Order of the Phoenix. The cover of the magazine also shows another new photo of actor Daniel Radcliffe, and says that the "man of the year" for 2007 is Harry Potter. You can see scans of this here, via UHP.
Thanks to Page and UHP!