Author Terry Pratchett Comments on J.K.Rowling and Fantasy Elements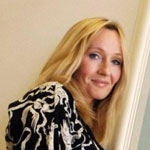 Dec 17, 2006
Uncategorized
In a new interview with The Sunday Times, Discworld series author Terry Pratchett remarks on the Harry Potter novels by J.K. Rowling and the subject of the similarity of elements found in both series. Mr. Pratchett is asked if JKR copied off his books, and while Mr. Pratchett declines to specifically answer the question, he "attempts to be conciliatory," and notes that many of their similar elements came from previous work created by Lord of the Rings author J.R.R. Tolkien. Full quotage is as follows:
It all sounds suspiciously Potter to me. Wizards, werewolves, Hogfather, Hogwarts school…did Rowling copy the lot off you?

"If my lawyer was here he'd say, 'Do not open your mouth'," laughs Pratchett, before making a visible effort to be conciliatory.

"Look, if Tolkien hadn't written The Lord of the Rings I couldn't have written the Discworld series. It's how a genre works. Everyone makes their cake from the same ingredients."

Is Rowling's cake too similar to yours? "I'm not answering that," he squeaks. I'll take that as a yes. He is not that bothered, though. Not while the cheques keep rolling in, the fans keep yacking on the internet and the movies get made."
Readers will remember that Mr. Pratchett has made similar comments on Jo several times in the past, once in 2004, and most notably recently in 2005, where he later tried to clarify his comments, and fellow author Neil Gaiman defended him citing poor journalism.