Cuaron and Del Toro Talk the Death of Harry Potter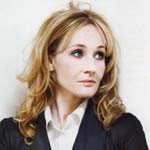 Dec 19, 2006
Uncategorized
Film director Guillermo Del Toro and Prisoner of Azkaban director Alfonso Cuaron have given a new interview to Slash Film where they discuss the outcome of the Harry Potter novels, and the fate of Harry in Book Seven. Mr. Del Toro (who originally turned down the opportunity to direct the third Potter film) feels the books are "heading to a darker place," and says he would love to direct the film version of Book Seven, if Harry were to die that is.
'If you ever wanna kill those kids, I'd be your guy. In the mean time, if they escape their adventures unscathed, I'm not interested. Not because I don't like the universe. I think the books are brilliantly written and very well researched. I really like that universe.'
Alfonso Cuaron, who has been rumored as a possible candidate for helming either of the last two films, says he spoke to Jo recently about the tough process of doing something brutal, and he quotes JKR as telling him that " 'yes, yes, it's been hard for me because when you do writing about hard stuff, you have to sleep with that.' " Mr. Cuaron goes on to say he doesnt know if Harry will die in Book Seven and gives his thoughts on the final book.
"I don't know, I had this same conversation with someone the other day about that,' said Cuarón. "In one hand it makes sense, in the other hand – how do you finish Harry Potter if you kill Harry? What is the resolution of the tale? How is she going to finish the seven books and not have an temptation to do an eighth book?" Cuarón asked. "I don't know. And that kind of stuff, I have a really good relationship with JK but I don't mess with that."
…

"How do you create the ending of a saga which is not a downer if Harry dies?" asked Cuarón. "And this is the only thing I am certain, that whatever she does is going to have an amazing kind of spin at the end. Because she's aware of what Harry Potter is and means in terms of the collective consciousness of humanity. Whatever she will do, I don't think it's going to be careless."