Wall Street Concerns for Potter Seven in 2007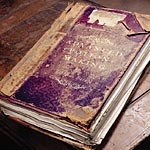 Dec 20, 2006
Uncategorized
While no official release date has been announced and despite the latest update from JKR yesterday noting she is still hard at work writing, Wall Street is concerned about a possible release next year of Harry Potter Book Seven, and the impact on both the US and UK publishers of the novels.
Scholastic stocks rose yesterday after the US publishers of the Harry Potter series posted their second-quarter earnings, beating Wall Street's expectations. However analysts on Wall Street seemed concerned about the company's growth without Harry Potter. The AP reports:
"JPMorgan Securities Inc. analyst Frederick Searby maintained a "Neutral" rating on the company, saying in a client note that Scholastic's "earnings growth trajectory may be uneven" after the last installment in the Harry Potter series is published next year.

"While we are positive on the company's improving margin trends and the impending benefit from the final Harry Potter, we believe that these attributes are already reflected in the company's current valuation to a certain degree," he wrote.

Analyst Steven N. Barlow of Prudential Equity Group LLC said he was concerned about increased debt and reaffirmed an "Underweight" rating.

"We think that although investors continue to be wooed to the Scholastic story by the financial strength of the Harry Potter franchise, shareholder attention is shifting its focus towards the health of the company's core businesses. We believe second-quarter 2007 revenue growth will be a telling data point and we are being cautious," he wrote in a client note."
In related note, earlier UK company Bloomsbury suffered losses by "nearly 30 percent Tuesday after the publisher of the Harry Potter books said its pretax profit for the year will likely be 75 percent below expectations." The AP reports on the Harry Potter influence noting:
"Bloomsbury attempted to reassure investors about the coming year, stressing that "the board remains confident of a satisfactory outcome for 2007."

The publisher has said previously that Harry Potter fans will have to wait until next year for the seventh and final installment from author J.K. Rowling and it did not add to that assessment.

It announced in September that net profit for the first half rose 3.9 percent to 2.98 million pounds ($5.6 million) from 2.87 million pounds a year earlier. The second half results were expected to benefit from the June paperback launch of adult and children's versions of the sixth installment, "Harry Potter and the Half-Blood Prince."

Analysts are banking on several years more of further launches from the Harry Potter franchise, which has sold over 300 million copies to date and has been translated into 47 languages.

Numis Securities expects the final hardback book to be followed by a paperback edition, probably in the following year. After that, a box set of all seven books is likely to be released, along with celebratory editions to coincide with film releases."
Please note : again no l release date nor title of Book Seven has been officially released.