Door Opens on JKRowling.com: Possible Book Seven Title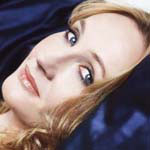 Dec 21, 2006
Uncategorized
ho ho HO!
The door has opened on JKRowling.com
Behold the glorious gift inside!
Yes, after a few little tricks to get the door open to her office ,there is a present waiting inside. You click on the present and a game appears of sort, which seems to reveal a TITLE we believe to be that of Book Seven. See below for tips on how to get to this title.
Please note: If you are hoping to avoid spoilers , please be aware the title is being discussed in the comments multiple times.
Click on the doorway in the mirror, then a tree appears
click the middle of the main door and a Christmas wreath appears
clickion the mirror and garland appears
click on the little spider web on either side of doorway
click on the wind chimes and a key will appear
take the key over to the lock and walla! open the door.
A present is on the desk… click on it
Out comes a Hang man game
Play the game to get the title