Recap: New Title for Book Seven and More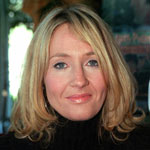 Dec 22, 2006
Uncategorized
We've had so many requests and questions about the events of recent days, that we thought we would give those who might have missed all of this in the holiday rush a chance to catch up on all the news with this recap.Important things to note are as follows:
The door to the office on J.K.Rowling.com has indeed opened. See below for instructions on how to open door. At the end, you will find the Title to Book Seven in the Harry Potter series. NO RELEASE DATE has yet been set; rumors to the contrary are false at this time.
Despite the fact that there is no official release date yet, many many retailers are indeed allowing customers to sign up for notifications on when the book will actually be ready for pre-order, such as Amazon.com is doing.
The excitement over the title and what it all may mean is huge as you can imagine. TLC has added a handy panel (as seen on the top right side of this page) with links to the various sections of our forum for more discussion and background on some theories relating to the title, what we can look forward to in Book Seven and more. There is also some additional interesting research and more info available here and here.
Two days before she released the title, JKR did update her diary with news that yes she is still hard at work on the last book, writing in cafes again (like she did famously for the first book), and she is even having dreams about Harry and the book. Jo also has screened 20 minutes of the Order of the Phoenix movie which she said "looks fantastic."
To no great surprise, the news of the title release has been met with extensive media coverage. Here is one roundup of reports. The tabloids of course did not disappoint in their errm unique reporting of the story, including these two stellar headlines: "Hallows Be Thy Name," and this gem from The Mirror, complete with bogus bookcover art and all.
Stay with TLC for complete, comprehensive information on the final installment of the Harry Potter novels.
Click on the doorway in the mirror, then a tree appears
click the middle of the main door and a Christmas wreath appears
clickion the mirror and garland appears
click on the little spider web on either side of doorway
click on the wind chimes and a key will appear
take the key over to the lock and walla! open the door.
A present is on the desk… click on it
Out comes a Hang man game
Play the game to get the title