Deathly Hallows Translation May Shed More Light on Title's Meaning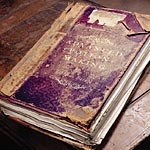 Dec 23, 2006
Uncategorized
HarryPotter.nl, J.K. Rowlng's Dutch publishers' site, has listed the working title of the seventh book – not as the expected Harry Potter en de Dodelijke Heiligen, the literal translation, but Harry Potter en het Fatale Heiligdom. That means the title is something like "Deadly Shrine," "Deadly Sanctuary," or, as some readers have suggested, "Deadly Saints."
However, the site notes that that is a tentative title, and that a definitive one will follow when we know more about the content of the book. Many thanks to Eva!
Also, for fun, our mods in the LeakyLounge have translated the title into its meanings in many other countries – please note that these translations may change when they come out officially (and reveal more about what the Deathly Hallows are) – these are fan-made literal translations only, though in some instances they come from new sites. Translations are always hotly debated, so until we get official word take them all with a grain of salt:
Brazilian
Harry Potter e as Relíquias Mortais (as translated by Brazilian newspaper "Folha de São Paulo)

Bulgarian
Хари Потър и Смъртоносните светии
Suggested by a fan: Хари П оветиите на смъртта

Catalan
Harry Potter i les relíquies mortals
or
Harry Poter i els sants mortals
(Thanks Rosa!)

Croatian/Serbian
Harry Potter i Sveci Smrtnici

Danish
Harry Potter og de Dødelige Hyl

Estonian
Harry Potter ja surmapü

Farsi (Persian)
Harry Potter va Taghdise Margbar – thanks Hossein!

Finnish
Harry Potter ja kuoleman pyhimykset

French
Harry Potter et les Saints Mortuaries
(As quoted on French news sites)

German
Harry Potter und die tödlichen Heiligen
Other translations, as written in German papers, include: Harry Potter und die Heiligen des Todes or Harry Potter und die todbringenden Heiligen

Hungarian
Harry Potter és a halálos szentek

Icelandic
Harry Potter og Fönixreglan (readers have written in to say that this is incorrect; we are awaiting a correct translation)

Italian
Harry Potter e il rito mortale

Japanese


Lithuanian
Haris Poteris ir pražütingos relikvijos

Polish
Harry Potter i Åmiertelne relikwie (thanks Helen!)

Portugese
Harry Potter e os Santos Mortíferos

Romanain
Harry Potter si Sfintii Muritori

Russian
According to readers, three versions appeared in the press in Russia. They are:
Garry Potter i Smertonosnie Relikvii
Garry Potter i Rokovie Moshi
Garry Potter i Smertelnie Svyatini

Spanish
Harry Potter y os santos mortales

Turkish
Harry Potter ve Ölüü Takdisler
Thanks to Kelly and Moriah and everyone in the comments!
If you have more, or corrections and additions, please let us know!