Happy Holidays and a Special PotterCast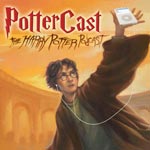 Dec 25, 2006
Uncategorized
We hope we're not the first, and we hope we're not the last, to wish you and your loved ones a very Happy Christmas today! We'd of course like to add to that Happy Hanukah, Happy Kwanzaa, Happy Birthday, Happy Anything You Celebrate At This Time of Year. We hope you decorate your tree with all the laughs and family and friendship you deserve this season.
In celebration, we've published our special second edition of the holiday filks (Christmas carols redone to be Harry Potter-themed), which were set to be episode 69 until the title announcement threw us all into a tizzy. You can get it on by hitting the "Play" button on the right side of the page (—>), or using
iTunes, or direct download. The song list goes as follows:
1:07 Down in the elf den
2:36 Dawlish from book 5
4:08 DeathlyHallows
5:08 Voldy is gone
6:13 You're a foul one
6:46 Hufflepuff Rock!
8:55 Run buckbeak run
11:33 Voldemort is Here
14:15 Hogwarts' Bells
17:10 Harry,All I Want For Christmas Is You
21:24 Voldie_Baby
24:09 I Want Voldy Dead By Christmas
26:49 No Rest for Wizardkind
29:17 Deck the hogwarts halls
30:24 Regulus Got Avada Kedavra'd
33:49 Nothin' But Trouble
37:13 Marauders Intro
37:40 Marauders Chipmunk Christmas Song
39:46 I Couldn't Kill Him

Editor: Mike Neighbors
Direct download (20MB).
Direct download low-bandwidth (5MB).
Enjoy!!