Baker & Taylor List "Deathly Hallows" Publish Date as 7/31/07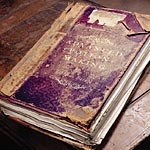 Dec 28, 2006
Uncategorized
TLC has received several reports about a possible release date for "Harry Potter and the Deathly Hallows" as seen on Baker & Taylor, a company that provides materials to many public and school libraries, as well as retailers. The release date they have for book seven posted is that of July 31, 2007, however Scholastic says they have not released any information about this yet. Here is the information we received so far:
Harry Potter and the Deathly Hallows
by Rowling, J. K.

$35.01 (USD)
Est Disc $ 19.12

General Title Info

ISBN: 9789990164237
ISBN-10: 9990164231
Publish Status: NOT YET PUBLISHED
Binding: HARDCOVER
Publish Date: 2007/07/31
Publisher: Arthur a Levine
Dewey: FIC
Audience: Children's – Grade 4-6, Age 9-11
We will continue to update with more on this as we get it.
Thanks to m and v !