Royal Mail in UK Begins Planning Delivery of "Deathly Hallows"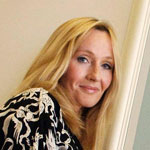 Dec 28, 2006
Uncategorized
With no official release date yet announced, the Royal Mail is nonetheless beginning to plan their strategy for delivery of the final Harry Potter book to customers in the UK. The BBC reports today that "the postal service is to meet with online retailers next month. Demand is expected to be high as last year, 500,000 pre-ordered copies of the sixth book were delivered in the UK. A Royal Mail spokesman said: "This kind of operation takes a lot of planning."
J.K.Rowling is still writing Harry Potter and the Deathly Hallows.
Thanks Mike and Euan for the link!