Time Magazine on Harry Potter, the Movement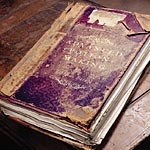 Mar 12, 2007
Uncategorized
Time magazine has a short new article this week spotlighting the release of Harry Potter and the Deathly Hallows. Noting that "what began as a book is ending as a movement," this article points out that it has been ten years since the first novel, Harry Potter and the Sorcerer's Stone, was published. As we await the arrival of the last installment of the Harry Potter novels, Time predicts there is "going to be a lot of fuss on July 21 when the seventh and last book in the series, Harry Potter and the Deathly Hallows, is published." The article goes on to state:
"Rowling has been coy about giving hints concerning Hallows (she once mentioned that the last word is scar, although that may change), but we can be sure that she will continue to deepen and darken Harry�s world. Playtime is over: there are no Quidditch scenes in Hallows. More deaths will follow Dumbledore�s. And even after the last page turns, the aftereffects will reverberate."
Indeed! You can see a scan of this article, which includes a nice sketch of J.K.Rowling along with Harry and Hogwarts in the background, here in our galleries.
Thanks much to Audrey and Hannah!