New Mention of "Order of the Phoenix" on E! Special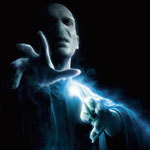 Apr 27, 2007
Uncategorized
In what is sure to be the beginning of the next round of television promotions for Harry Potter and the Order of the Phoenix, E! Entertainment is running a new special called Hot Summer Sixteen 2007, that apparently contains a short bit of the new trailer. This program is set to air again tonight at 12:30am (EST) on the cable channel. Anyone with video, please send it in! Thanks Lizzie and Rose!
Update: One segment the channel is also running is now online, and contains just footage from the new trailer. There is an additional feature running, which seems to be the repackaged footage aired on E! last november, and will update with that once we get it into our galleries.
If you missed it earlier, two new Harry Potter and the Order of the Phoenix trailers were released by Warner Brothers this past week. Via this news post you can find direct links to the various versions of the new domestic trailer, and the high res screencaps, here. Also, you can find the international trailer here, with the screencaps here. Both are available in our video galleries as well, including an iPod friendly versions. Finally, Electronic Arts released a trailer for the new video game of OotP, with the trailer here, and screencaps, here. Phew!