Harry Potter Mentions in New Disney Adventures, Nick Magazine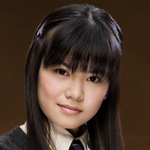 May 02, 2007
Uncategorized
With a new month comes new issues of magazines, and there are two mentions of Harry Potter included in several magazines now on newsstands.
The May issue of Disney Adventures Magazine contains a brief mention of Harry Potter and the Order of the Phoenix, with this photo of Dan Radcliffe as Harry Potter on the cover. The mention features the previously released photo of Umbridge sitting at her desk with the following copy:
Harry Potter and the Order of the Phoenix

Heroes-the Order of the Phoenix and Dumbledore's Army-clash with zeroes-You -Know-Who and the dreadful Dolores Umbridge-in Harry Potter's most dangerous adventure yet.

We can't wait to see…If you love to hate the bad guy, then you're in for a sour treat with actress Imelda Staunton's portrayal of Dolores Umbridge. As Daniel Radcliffe(Harry Potter) told us, "Umbridge has this mad need for control and order all the time, and she doesn't really have it. In terms of people in the book who are not on Voldemort's side, she's probably the most evil."
Also, inside the back page of the new issue of Nick Magazine (with Spider-Man on the cover) there is a full page ad for Harry Potter and the Deathly Hallows, similar to what we saw previously promoting the Scholastic "There Will Soon Be 7″ campaign, this one with the covers of the previous six Harry Potter novels. Anyone with scans from either or both magazines, please send them in!