J.K. Rowling Updates Diary Regarding Spoilers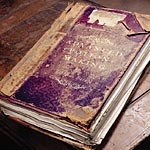 May 14, 2007
Uncategorized
J.K. Rowling has updated her diary this morning, with a note about her stance on spoilers and how she has appreciated our spoiler policy from April 28 (which said, essentially, if you spoil us we'll hurt be very upset with you). She says:
"I want the readers who have, in many instances, grown up with Harry, to embark on the last adventure they will share with him without knowing where they are they going.

…There will always be sad individuals who get their kicks from ruining other people's fun, but while sites like Leaky take such an active stance against them, we may yet win. Even if the biggest secret gets out – even if somebody discovers the Giant Squid is actually the world's largest Animagus, which rises from the lake at the eleventh hour, transforms into Godric Gryffindor and… well, I wouldn't like to spoil it.
You know, Jo, we went to all that effort to convince people not to spoil us and you drop a major bomb like that Giant Squid thing. Sheesh. Do we have to get out the pitchfork?
Seriously, though: We're thrilled at such a lovely note of appreciation for something about which we feel so strongly. Thanks, Jo. 🙂
And again, to the sneaks: Watch out, now Jo's going to join the march against ya. You stand no chance!