SCI FI Wire Interview with Dan Radcliffe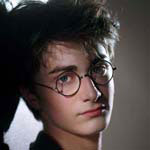 May 15, 2007
Uncategorized
In a new interview with SCI FI Wire, actor Dan Radcliffe (Harry Potter) talks more on the upcoming Potter film as well as telling the news service that he thinks the Order of the Phoenix is going to be 'bigger and more complex than its predecessors.' On a break from filming last September, Radcliffe said:
"On an emotional level there's much bigger stuff than I had to do in the fourth film, like obviously what happens to [a key character] and Harry's reaction to that,"
…

"Harry goes through what every teenager goes through, in a way. He feels angry. And, of course, Harry's feelings are exacerbated by the fact that he has had all of these troubles in his life, and … [he] has had people trying to kill him at numerous times, really."
Harry Potter and the Order of the Phoenix opens in theaters July 13 in the US and July 12 in the UK.