EW Features Alan Rickman, More from Teen Vogue on Trio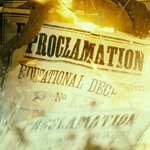 Jun 26, 2007
Uncategorized
There are a few mentions of actors from the Harry Potter films in magazines to tell you about.
First, Teen Vogue has posted online some additional quotes from their feature on the trio of Dan Radcliffe, Emma Watson and Rupert Grint. Among the things posted is this quote from Emma Watson on her role as Hermione Granger:
"Hermione in this one is really about trying to take Harry out of himself. He feels very isolated and alone and he's kind of lost in a big way, so he separates himself from everything he cares about, which is Hermione and Ron because he thinks that's easier. And so Hermione's job is kind of to get him involved again and show him that he does have something really important to offer and that he can do great things. She gives him back his self'worth, really. It's quite an important role."
Also, a new photo of actor Alan Rickman is featured in Entertainment Weekly (you can see it here in our galleries as well). The article, about "The Movie Stars We're Loving Right Now," says the following about the acclaimed actor who so memorably portrays Professor Severus Snape:
Alan Rickman
Most Valuable Player

WHY HIM As the icy, humorless magic instructor Severus Snape in Harry Potter and the Order of the Phoenix (opening July 11), Rickman may not be on screen long " but he owns every minute. He's magnificently intimidating, whether jousting with Daniel Radcliffe's Harry or turning a simple retort ("No idea") into a mini-symphony of contempt. A stage veteran, Rickman can go from villainous (Die Hard) to heartbreaking (Truly Madly Deeply).

NEXT He's the lecherous Judge Turpin opposite Johnny Depp in Tim Burton's Sweeney Todd.