Myspace Offering Free OotP Screening Opportunity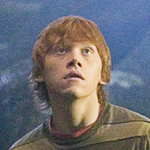 Jun 26, 2007
Uncategorized
Dozens of readers have owled about a free screening opportunity for myspace users of a showing of Harry Potter and the Order of the Phoenix in various cities here in the US. Taking place this Thursday at 7pm, the Black Curtain Screening myspace site says that in order to gain free admittance to a showing of the fifth Harry Potter film, you need to bring a print out of your MySpace page, with the Black Curtain Screening site and the Harry Potter OotP Myspace site as your top friends, and then admission is based on a first come first serve basis.
The cities participating in this are:
Portland, Oregon
Sacramento, California
Raleigh, North Carolina
Dallas (plano), Texas
Minneapolis/St. Paul, Minnesota
Pittsburgh, Pennsylvania
Atlanta, Georgia
Orlando, Florida
For more details, click here. Good Luck!
Thanks Margaret and all who emailed!