Accio Quote Uncovers Canon in Old J. K. Rowling Interview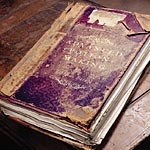 Jun 30, 2007
Uncategorized
Following up on The Herald piece we told you about yesterday, where reporter Anne Johnstone looked back on the past ten years and previous interviews with Harry Potter author J. K. Rowling, our Floo partner Accio Quote now has the June 2000 interview cited in the article included in their collection. Not only is this interview an addition to the resource's archive, it also provides us with further canon detail on the topic of death. The original article expands on the notation made by Miss Johnstone in her latest article about the title characters fate in Harry Potter and the Deathly Hallows. As cited on the Accio Quote News Blog, Jo says in the original article from 2000:
One of her fundamentals is that you can't reverse death: "That's a given. Without it the plot would fall apart, though in Book Seven you'll see just how close you can get to the dead. You can be brought back from being petrified and from injuries that in the real world are mortal, depending on the degree of skill that a particular wizard possesses. You can't go to any wizard and say 'Will you cure my terminally ill relative?' It's a mirror image of the real world in that sense."
Also from the article, Jo also remarks of Professor Snape as a 'compendium of all the bullying teachers she ever encountered,' and relates a particular event with a previous book editor and a 'particularly violent bishop.'
"In Philosopher's Stone I had a game of chess between Harry and Ron which Ron won by using a particularly violent bishop. My editor made me take it out. He didn't want me to have a bad bishop. Well, he's back, I have a different editor now." [This refers to GoF23, where Ron beats Harry at chess with the bishop.]
Harry Potter and the Deathly Hallows will be published on July 21st.