Mary GrandPré, 'Harry Potter' Illustrator Profiled in Two New Articles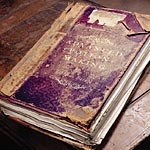 Jul 15, 2007
Uncategorized
Harry Potter book illustrator Mary GrandPré is profiled in two articles online this weekend. Having illustrated the series since its first US printing in 1997, these two articles talk to the artist where she discusses, among other things, her working on the cover art for Harry Potter and the Deathly Hallows. One of the few people in the world who has read the book, GrandPré is extremely limited in what she can reveal, if anything. It is not a surprise that when faced with any detail specific questions about the Deathly Hallows cover art, her immediate response is: "I'm sworn to secrecy, I have to just let you make your own conclusions until you read the book."
She continues in this spoiler free article from the Salt Lake Tribune, talking of the process of creating not only the cover art, but the chapter drawings as well. Mrs. GrandPré says:
"I go through and see what I've got," she said. "I read and re-read until I feel I've got a good visual understanding of what would make an exciting scene or a meaningful scene." After discussions with her art director and editor, she got out the pastels and charcoal."

…

"Every chapter heading is supposed to tell you something, to pull you in and tease you," she said. "Not that you need them – it's a little something extra."
The Saint Petersburg Times piece, also profiles Mary GrandPré, where she talks more about motherhood and life since first being asked to illustrate an unknown book by and unknown author, Harry Potter and the Sorcerers Stone by J. K. Rowling, ten years ago. Not only working on the "Potter" novels, Mrs. GrandPré has found what she calls "the most personal joy" in creating her own non-commercial art.
To view a more complete profile of Mary GrandPré's work, you can visit her her website which features a gallery with many of her drawings. We also feature more of the illustrators work from all of the Scholastic editions of the Harry Potter novels here in our image galleries.
Thanks to Cathy and Michele!