Trio TV Appearance Videos and Updates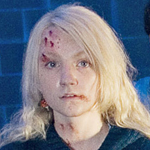 Jul 15, 2007
Uncategorized
We have a few updates on the media blitz that took place this past week leading up to the release of Harry Potter and the Order of the Phoenix. Here are some of the videos now online from the Dan, Rupert and Emma's many appearances and interviews this past week. More to come soon!
Daniel Radcliffe made an appearance on the 'CBS Early Show' Friday morning, he talked about the Order of the Phoenix film along with his other film and stage projects. You can view the interview via the CBS Early Show website. It was also noted on the Early Show website, actors Emma Watson and Rupert Grint will also be making appearances on the program. Emma Watson on Monday, July 16th and Rupert the following Tuesday, the 17th. In most markets, the Early Show airs from 7:00am – 9:00am. Be sure to check your local listings.
Our Order partner RupertGrint.net managed to get footage of Rupert Grint's appearance on last nights Late Late Show with Craig Ferguson. The video from that interview can be seen here.
The Reelz Channel interviews we told you about last week are also now online. Interviews with Dan Radcliffe, Emma Watson and Rupert Grint were conducted by the online station, they can be seen on their Featured News page.
The videos of the Trio's previous appearances this past week will be online and viewable in our video galleries shortly.