Rumor Alert: Hogwarts, the Musical, and a New Harry Potter Comic Relief Book?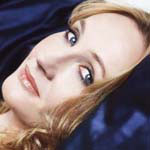 Aug 26, 2007
Uncategorized
"Hermione! The smartest witch name I ever heard, Hermione!"
That could be something that we will all sing together, should this latest rumor prove to be true. In an article blazing with the title "Exclusive Hogwarts to Hit West End With Wizard Show," UK newspaper the Sunday Mirror is reporting today that there plans afoot to stage a musical based on the beloved Harry Potter series. Claiming that "casting agents have been told to start looking for a young lad to play Potter in an all-singing, all-dancing version of J.K. Rowling's magic at Hogwarts," the article also goes on to state that 'producers are already working on script ideas and hope to bring the musical to London's West End next year…The plan is for spectacular flying scenes, live Quidditch and big showdowns with Voldemort."
Also tagged at the end of the story is this following about author J.K. Rowling possibly writing another book for the Comic Relief Charity, similar to what she did with Harry's Schoolbooks ("Fantastic Beasts and Where to Find Them," "Quidditch Through the Ages").
States the paper:
J.K. ROWLING is expected to write a special Harry Potter book in aid of Comic Relief's Red Nose Day in 2009.
While all of this sounds very exciting indeed (visions of a dancing Voldemort, and a singing Lucius Malfoy aside), please keep this very much in the rumor category for now. We are working to confirm these things and will update with more as soon as we can.