Back Cover Artwork for "Order of the Phoenix" DVD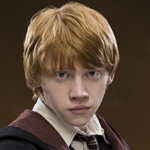 Sep 14, 2007
Uncategorized
Trumpeting the tagline "Sleek, Swift, and Exciting," you can now see some clear new images of the back cover to the Harry Potter and the Order of the Phoenix DVD courtesy of DVDtown.com. These indicate again the special features that are to be included on the DVD when it is released on December 11 (along with the HD ,Blu-Ray and special Box Set gift editions).
2 Disc edition Front Cover artwork
Thanks much MC and Ryan!