"Harry Potter and the Order of the Phoenix" Nominated for Hollywood Movie of the Year Award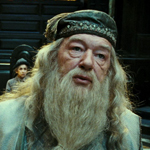 Oct 10, 2007
Uncategorized
Announcements were made today in relation to the Hollywood Film Festival and Hollywood Awards, and included a mention for the fifth Harry Potter film. Harry Potter and the Order of the Phoenix is one of the ten nominees for the Hollywood Movie of the Year Awards. With the awards to be presented October 23 in Los Angeles, California, and determined by online voting (click here to vote) the other films nominated include:
300
The Bourne Ultimatum
Hairspray
Ocean's Thirteen
Ratatouille
Shrek the Third
The Simpsons Movie
Spider-Man 3
Transformers
The 2007 Annual Hollywood Film Festival will take place from October 17 to 22 in Los Angeles. To read more about these awards and the film festival, click here via Film Threat.
Thanks radcakesfan!