Filming Underway in Scottish Highlands for "Half-Blood Prince"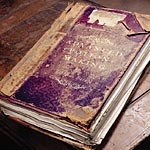 Oct 11, 2007
Uncategorized
There is news today that filming is underway once again in the beautiful highlands of Scotland for scenes to be seen in the upcoming "Harry Potter and the Half-Blood Prince" movie. Lochaber-news.co.uk reports that "cameras have been rolling at Loch Arkaig, in "Commando Country", bordered by Achnacarry and Glenspean. An airborne film unit, and cameramen aboard a fish farm boat have been shooting computer-enhanced sequences, above and on the loch."
The paper also reports scenes involving the Hogwart's Express were filmed over the weekend as 100 students from Lochaber High School in Fort William were "apprentice witches and warlocks" as extras for squences involving the train on the way to Hogwarts. The paper reports:
The adolescent extras are mainly 17-year-olds, emphasising the fact that the hero, Harry, has grown up over the years. On Saturday and Sunday mornings, the excited youngsters boarded Hogwart's Express at Spean Bridge station. But the windows of the blood-red coloured carriages, pulled by the Hogwart's Castle steam engine, had had a makeover to simulate a covering of morning dew, which was more than matched by the early misty and wet conditions.

So the teenagers couldn't wave out from the train as it pulled away from the platform. Hogwart's was constantly in the sights of a helicopter-borne camera crew as it headed along the West Highland Line to bleak Rannoch Moor.
You can learn more about Loch Arkaig, here.
Thanks Radcakes fan!