Group Sued for Copyright Breach in Recreating Hogwarts Castle (Updated)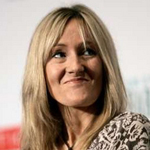 Oct 11, 2007
Uncategorized
Reuters is reporting legal representatives for Harry Potter author J. K. Rowling have filed a court petition against a group in India for recreating the Hogwarts Castle as part of a religious festival honoring the Hindu Goddess Durga in the eastern city of Kolkata. The FD Block Puja Committee of Salt Lake has been constructing 'a massive structure in the shape of Hogwarts School of Witchcraft and Wizardry' which includes a 'mock steam engine train' made to resemble the Hogwarts Express as well as life-sized models of Harry Potter and other characters. J. K. Rowling and Warner Bros., who control the rights to the Harry Potter series in India, filed a petition in the Delhi High Court seeking 2 million rupees (approximately 25,000 pounds) in compensation from the group that created the pandal, an elaborately crafted temporary structure.
While the legal representatives for the author have not yet commented further on the petition as the matter is to be presented before the court, Santanu Biswa, secretary of the FD Block Puja Committee of Salt Lake, is quoted in the article as saying:
"We had no clue that we had to seek permission from the author… Our lawyer in Delhi will appear before the court tomorrow to explain our stand."

…

"We did not have any commercial motive behind this. The immense popularity of Harry Potter prompted us to choose this as a theme to get more footfalls for our pandals… If they are still not satisfied, we will dismantle the pandal."
The pandal, which is nearing completion, was said to have cost 'around 1.2 million Indian rupees' and be unveiled as part of the Durga Puja festival in Kolkata, set to begin October 17th.
UPDATE: Further information on this story has now come from a BBC article, which cites a newly released statement from WB saying:
"Sadly, the organizers of this large-scale commercially sponsored event did not approach us for permission to go ahead. This event falls outside the guidelines set up by Warner Bros., JK Rowling and her publishers to help charitable and not-for-profit organizations to run small-scale themed events that protect fans and allow everyone to enjoy Harry Potter books, films and events in the spirit in which they were created."
The article goes on to note court hearings on this case will begin this Friday in Delhi, India.