J.K.Rowling to Appear on "Good Morning America" Next Week During Open Book Tour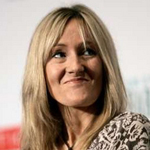 Oct 14, 2007
Uncategorized
A reminder tonight that Harry Potter author J.K. Rowling will be appearing next week here in the U.S as part of her "Open Book Tour." Jo will be making stops in three cities, starting with a reading event tomorrow morning in Los Angeles, California,then New Orleans, Louisiana on Thursday, October 18, and finally, two in New York City on Friday, October 19. During these events, JKR will be reading from Harry Potter and the Deathly Hallows, answering questions, and signing books generously donated by US Harry Potter publishers Scholastic.
The Sunday Mail has a preview of Jo's tour, and says our favorite author will give a number of interviews to the media, including an interview on "Good Morning America," which airs on the ABC network. We are uncertain at this time which day Jo will be a guest on the morning talk show, and we will update with more when we can.
The newspaper preview also reiterates how strongly Jo feels about making a stop in New Orleans while here in the States, notably appearing in Orleans Parish which is still suffering from the terrible damage wrought by Hurricane Katrina.
JK, who arrives in New Orleans on Thursday, will read from the final book on the boy wizard, Harry Potter And The Deathly Hallows. She will also meet survivors of the the hurricane which left nearly 2000 dead two years ago. Her US publishers Scholastic said: "She was very keen to come to New Orleans. She felt it was important to go there."

Since the Hurricane, the city's population has dropped by almost half from 480,000. There are still 705 people listed as missing.
Stay tuned to TLC for complete coverage of JKR and the Open Book Tour. Thanks much to Jamie for the link!