J.K. Rowling Talks Hogwarts Encyclopedia and More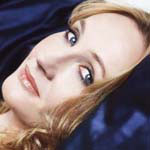 Oct 15, 2007
Uncategorized
More wire reports from the first of the J.K. Rowling Open Book Tour stops are now online, the latest from the L.A. Times, which has some bad news for anxious Harry Potter fans eager to learn more about that magical world. JKR has not yet started on the promised Hogwarts Encyclopedia. When asked about this highly anticipated possible book,
Rowling simply laughed. "It's not coming along," she said, "and I haven't started writing it. I never said it was the next thing I'd do."

As for what is next, Reuters reports that Jo feels that Harry will be a hard act to follow.

"I want to fall in love with someone the way I fell in love with Harry. I never think about a particular genre. It is all about the story and the characters, but it has to be something I adore," she said.

Jo also mentioned that her books are often banned, saying " I take my inclusion on the banned book list as a massive compliment." The article also mentions that 12 questions were asked of the author, and we will update with more when we can on what those questions were (and more importantly, Jo's answers).

Please note: In the LA Times piece, it says that today's press conference is the "only media she'll do in the U.S," which contradicts the Sunday Mail report about Jo possibly appearing on morning talk shows, alas.

In addition to the photos we told you about earlier today from the AP and Rex Features, Getty also has some additional photos now online.

Finally, Scholastic issued a press release about the event in Los Angeles, which you can read here.