PotterCast 121: Jingle Spells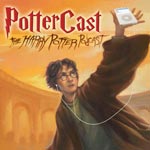 Oct 15, 2007
Uncategorized
PotterCast, our Harry Potter podcast comes to you this week with an early dose of holiday cheer as we announce our sixth Get A Clue fundraiser! We also let you know about the latest "Half-Blood Prince" filming news, "Order of the Phoenix" DVD downloads and much more. Five fans join our Fan Thoughts this week with their take on moments from "Deathly Hallows," while Bit by Bit dissects the third chapter of the book: The Dursleys Departing. Cannon Conclusions returns with the topic of the other Magical worlds during the seventh book, Snape is the subject of Scribby5 and Phoenix Files takes on Umbridge in this week's edition. Finally, the PotterCasters talk about their spooky plans for this upcoming Halloween! To listen, just hit the "Play" button on the right side of the page (–>), or use iTunes, or direct download.
"Jingle Spells"
– Jingle Spells Wizard Rock CD available for pre-order now!
– Movie Six Filming in Scotland.
– An emotional connection with Dudley?
– Expectations of Petunia and her back story.
– Is Irma Pince really Eileen Prince?
– Umbridge's first class.
– Where were the other country's Ministries to help in the war?
– Should we be crafty this Halloween?
– Maybe a call out show¦
RT: 1:14:53
Editor: Stede Bonnett
Direct download (34 MB).
Direct download low-bandwidth (9 MB).
Remember you don't need an iPod to listen. Listen easily on iTunes, which you can download and install here, by clicking here to listen, or you can just use the streaming Flash player at PotterCast.com or just on the right side of this page. Discussion of the PotterCast is right here. Enjoy!