PotterCast 122: It's Saturday Night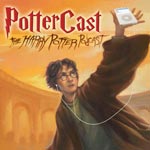 Oct 22, 2007
Uncategorized
This is a very special week for PotterCast, our Harry Potter podcast as we talk about Harry Potter author J. K. Rowling's recent Open Book Tour stops in the States. We have a special report about her Carnegie Hall reading in New York City where we discuss many of the new revelations from the event. Sue is especially victorious this week as we also learn that the great leader of Hufflepuff House may not have enslaved the Hogwarts House Elves… maybe. We have this and so much more during this, the 122nd episode of PotterCast. To listen, just hit the "Play" button on the right side of the page (–>), or use iTunes, or direct download.
"It's Saturday Night"
– A Carnegie Hall report: Leaky talks to Jo and brings back the story and some new canon.
– Did Helga really enslave the house-elves?
– Harry isn't a Horcrux! And more.
– Discussing Dumbledore's big news.
– Have you pre-ordered Jingle Spells?
– The Whomping Willows as well as Leaky staffers Alex and Nick chat with us for this special one-segment show.
RT: 53:53
Editor: Stede Bonnett
Scribbulus
Podcast Alley
Digg
Jingle Spells Wizard Rock CD
Direct download (25 MB).
Direct download low-bandwidth (6 MB).
Remember you don't need an iPod to listen. Listen easily on iTunes, which you can download and install here, by clicking here to listen, or you can just use the streaming Flash player at PotterCast.com or just on the right side of this page. Discussion of the PotterCast is right here. Enjoy!