Movie Night In the Corner Booth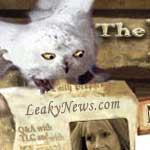 Oct 26, 2007
Uncategorized
Get your popcorn, jumbo cola, and Milk Duds at the ready! The Corner Booth is hosting the first of four Harry Potter movie nights beginning Friday, October 26th at 8 p.m. EST. Starting with the classic "Harry Potter and the Sorcerer's Stone," join your fellow Corner Booth movie-goers who will watch the film together providing a text-style "film commentary" relating their favorite moments and observations. All you need to participate is the "Sorcerer's Stone" DVD, so be sure not to miss this awesome event!
Three more movie night showings are planned in the lead up to the "Harry Potter and the Order of the Phoenix" US DVD release on December 11th. More information on this event can be read here, and complete information on all of the Corner Booth activities can be located here on the Leaky Lounge.
See you at the movies!