Rupert Grint to Attend OotP DVD Launch November 3; New Contest for UK Residents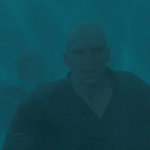 Oct 26, 2007
Uncategorized
Thanks to Order partner RupertGrint.net, we now can report that actor Rupert Grint (Ron Weasley) is confirmed to attend the "Harry Potter and the Order of the Phoenix" press launch in London, England on November 3. Earlier we reported that actress Emma Watson (Hermione Granger) was also officially confirmed to attend this event.
On a related note, AOL UK has now opened a contest for UK residents to submit questions to the Trio of Rupert Grint, Emma Watson, and Dan Radcliffe (Harry Potter) for an upcoming interview tied to the launch of the OotP DVD on November 12. Each person (aged 18 and OLDER) who has a question asked will win a copy of the DVD. Questions must be submitted by November 1, so enter quickly via this link. Good luck! Please note once again, the UK will indeed see the the Order of the Phoenix DVD on store shelves November 12, while the US has to wait almost a whole month until the DVD arrives here on December 11.
Finally, Dan Radcliffe is scheduled to be a guest on the Parkinson television show in the UK the week of November 3, where he is scheduled to promote his new ITV film "My Boy Jack," and possibly discuss the upcoming "Harry Potter and the Half-Blood Prince." You can see a clip of Dan from this new movie via youtube.
Thanks to radcakesfan!