"Deathly Hallows" Released In Germany, France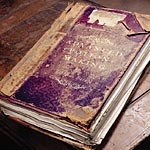 Oct 27, 2007
Uncategorized
German and French fans of the Harry Potter series finally got their hands on translated editions of the "Harry Potter and the Deathly Hallows" this week. The final book in author J. K. Rowling's series went on sale at 12:01am on October 27th in German shops; many staying open to the late hour hosting release parties for fans across the country. A report from Welt Online details some release parties from across the country and contains a slide show gallery of 76 images from the book releases. In Berlin, fans, dressed in their wizarding finest, were greeted by a steam engine made to look like the Hogwarts Express to take them to a special release party. The article notes, the publishers of the book gave "Deathly Hallows" a record setting initial printing of three million copies and estimate one million copies of the book will be sold within the first 24 hours of its release.
In France, the BBC is reporting approximately 500 fans, many of them admitting to previously reading the Seventh Book in English, lined up outside a bookstore in Paris for the book's midnight release. A second bookshop encouraged fans to dress up as characters from the books and stayed open until 1:30am handing out the long-awaited novel. The article also notes the commitment of Jean-Francois Menard, the translator of all seven Potter books, who worked '12 to 15 hours a day from 21 July until 15 September producing the official translation.'
Thanks to Britta and Roonwit!