"My Boy Jack," Dan Radcliffe Press Roundup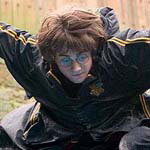 Nov 06, 2007
Uncategorized
More news about the upcoming television film "My Boy Jack" starring actor Dan Radcliffe (Harry Potter) comes today with the opening of an exhibition at the London Imperial War Museum. Order partners DanRadcliffe.com explain the unveiling of the web page, which features information about the ITV film, is in correlation with the opening of an exhibition based on the real life story of John 'Jack' Kipling and his father, Rudyard Kipling during the First World War. Opening to the public on November 6th, the exhibition showcases "Kipling family's letters, photographs and original manuscripts," and is scheduled to run through February 24, 2008 at the Imperial War Museum in London, England. You can see a few Kipling family photos from the collection right here on the IWM "My Boy Jack" website.
The Times Online has an additional article on the soon to be broadcast film that gives more background on the Kipling family story and highlights the 'unnerving' resemblance screenwriter and actor David Haig shares with the man he portrays in the film, Rudyard Kipling. He says of the likeness:
"I looked at a photograph in 1985 and the resemblance is extraordinary, almost unnerving. I decided to start writing Rudyard's story myself. It's taken 22 years to realise this dream. Daniel Radcliffe was only 7 when I began writing the screenplay."
Dan is also quoted briefly as part of this article, noting his hopes that young Potter fans will watch the two-hour drama, saying: "I hope people are moved… The thought of forgetting all those people who fought is terrible. We are lucky not to have to endure those conditions now."
On a related note, Dan is the subject of a new interview with the BBC in which he talks about the recent news of his and fellow actor Richard Griffith's upcoming move to Broadway for their play "Equus." He tells the BBC he is "incredibly excited" about the move to Broadway, adding: "Of course there's nerves. If I wasn't nervous then I would be dead.
As we first told you last week, "Equus" is set to open in the United States September 2008.
"My Boy Jack" will have its broadcast debut ITV1 in the UK, November 11th at 9pm ' 11pm (local time).
Thanks to DanRadcliffe.com.