"Order of the Phoenix" Award Nomination and DVD Trailer News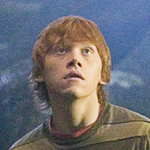 Nov 10, 2007
Uncategorized
For those that might have missed it earlier, the trailer for the Harry Potter and the Order of the Phoenix DVD that we showed you previously has now been added to the official WB UK Harry Potter website. You can watch this video at the UK site by clicking where it says trailers, then on "sizzle," or you watch it here in our galleries. Lucky residents in the United Kingdom will see the release of the OotP DVD in a few short days on November 12, and we also expect more of the video interviews and reports from the recent DVD press launch to be released over this weekend as well, so stay tuned!
On a related note, the Harry Potter and the Order of the Phoenix film is among those nominated at the People's Choice Awards. The AP reports that the fifth Harry Potter film is nominated in the "Favorite Movie Drama" category along with "Disturbia" and "Premonition." If you would like, you can vote for these awards via this link. Voting is ongoing now through December 5, and is open residents of the US, 13 years and older. The People's Choice Awards will be broadcast on January 8, 2008 at 9pmEST on the CBS television network.
Thanks to HPANA for the People's Choice link!