Potter Year in Summary Contest Now Open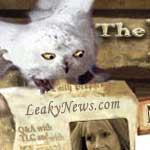 Nov 16, 2007
As 2007 draws to a close, the time comes to take a look back at the many events that have happened this past year in the fandom. Our wonderful contest crew has a new contest to announce that lets you share with others your memories and experiences in the artistic medium of your choice. The Potter Year in Summary Contest lets you utilize video, art, or creative writing to recap your memories of this past year. In order to enter this contest you must present us with your own original work, that is of an exemplary quality; as the overall composition of your work will be looked at during the judging process. You may enter up to two entries, but each entry must be from a different medium. Anyone who is not directly involved in the judging process, aged 13 or older, may enter. Complete rules can be found here on the Contest Page. Please include the name in which you would like to be identified by, if your entry is selected and a short (50 word or less) description of your work with your entry.
Art
Artwork should recap one or more Harry Potter events which were meaningful for you in 2007.
There will be two categories for submissions:
1) Hand-Drawn – submissions must be drawings or paintings
2) Computer-Generated or Digital Art – submissions must be drawing or painting-based.
You must specify which category your art fits into ' any use of a computer program whatsoever upon your art (except for necessary resizing) will require it to be classed as 'computer generated'.
Photographs or manipulated photographs will not be accepted.
Animated entries will not be accepted.
If you wish to submit an entry in the form of a comic strip, it must contain no more than 5 frames.
You may create your piece using any two-dimensional medium, but must specify the medium/s used in its creation.
Submissions will be accepted in .jpg, .png, or .gif format.

Video
Create a video that recaps one or more Harry Potter events which were meaningful for you in 2007.
All videos should be 4 minutes long or less.
All videos that utilize other videos, photos, or music not owned or property of the entrant must be be given credit at the end of the video (not included in the time limit).
Please upload your video to YouTube and tag it "Harry Potter 2007 Leaky Cauldron Contest."

Creative Writing
Write a poem or creative story/essay that recaps one or more Harry Potter events which were meaningful for you in 2007.
Your creative writing piece should be 800 words or less.
Please submit entries as a document (.txt or .doc)

Please send your entry to [email protected]
All entries must be received by 11:59 pm EST on December 23, 2007.

Complete details on each of these categories, and of the contest as a whole, can be found here on the Contest Page. Any questions that may not be answered there can be found on our FAQ as well as in the Contest Corner on our Leaky Lounge forums.

Good luck to all who enter!