Report from OotP Train Exhibit in Switzerland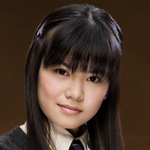 Nov 24, 2007
Uncategorized
As part of the world wide release of the Harry Potter and the Order of the Phoenix DVD, Warner Bros has a special Hogwarts Express train exhibit featuring many costumes and props from the fifth Harry Potter movie. Last month this train was in France, today the exhibit was in Zurich, Switzerland. Thanks to TLC reader Mistral, we now have new photos from this exhibit here in our galleries. Included are various costumes of Lucius Malfoy, Professors Umbridge and Snape, even Luna Lovegood's shoes, as well as props such as the Potions bottles from Snape's classroom, Voldemort's Wand, and more. While English is not her native language, Mistral also sent along a short report of her visit to this exhibit, which you can read below. Thanks very much Mistral!
"After an almost sleepless night, (what if my camera wouldn't work 😉 ? I got up this morning, to go by train, with some family members, to Zürich, to see the "Harry Potter Hogwarts Express" which is on tour, and will be in Zürich/Switzerland until tomorrow. The weather was as if a hundred Dementors had just passed,foggy, rainy and cold! And there it stood – the much talked about Harry Potter Hogwarts Express train. With original costumes from the movie OotP. Costumes, worn by Daniel Radcliffe, Alan Rickman, Gary Oldman, Ralph Fiennes, Evana Lynch, Imelda Staunton and Robert Hardy.The event was scheduled to start at exactly 10:00 am. As I was waiting, freezing, taking some first pictures – Harry Potter Fans from age six to sixty, were arriving and the queue was getting longer and longer! I would say before ten o'clock there were already some hundred people.
On time they opened the red band and let us enter the train. I did not know exactly what to expect – but let me tell you it was awesome! As soon as you enter you hear the well known "Harry Potter theme"! The cabin was transformed into miscellaneous moments from Order of the Phoenix! The light in the cabin was semi-dark, which brought you right away into the right mood. Before you could say no, you stood in front of Lord Voldemort – erm, not exactly, they had clothed a window model with Ralph Fiennes costume. He had his WAND ( not the Elder Wand 😉 in his right hand. The cabin was decorated like in the Ministry of Magic – I would say like in the Atrium.
You walk on and come into Professor Snape's classroom! That is the cabin I liked most – me being a great Snape Fan. There was a shelf with lots of potions on it. Opposite of that, stood again a puppet with Alan Rickman's costume! Also it had some kind of a table with some potions in it, and two or three of Severus Snape's wand's it was covered with glass! And as in the cabin before always some great Harry Potter music.The next cabin was Dolores Umbridge's office. That was beautiful prepared. All in pink, and all of a sudden you hear a kitten meowing. It stops and you think you had imagined it. Most awesome is the lovely old table, where you see a piece of paper and the pen, with which Harry had to write " I shall not tell lies"! When you don't hear some kitten, there is the fitting music, which makes you think automatically of that evil woman Umbridge! I really liked the place, even though it was all pink, pink pink 😉
Before you enter the last cabin, there are some great televisions, showing the latest Harry Potter movie "Harry Potter and the Order of the Phoenix" in an excellent version!
The last cabin looked like the court- room, where Harry had his hearing. You see Cornelius Fudge's costume and near the end of the cabin there is a console, where you can walk up ( it is build higher than the rest), stand behind it, and pretend you are the Minister of Magic! The cabin seems immense because of a large mirror on the right side! And already you arrive at the end of the train – where the lovely Harry Potter hostesses say good-by to you.
I waited for my friends, and went home happy to have spent a lovely morning with Harry Potter and like-minded-people.