"Harry Potter and the Deathly Hallows" a New York Times Notable Book of the Year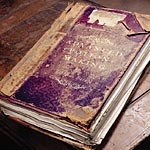 Nov 25, 2007
Uncategorized
The New York Times has now released their annual compilation of the 100 Notable Books of the Year, and this list includes Harry Potter and the Deathly Hallows. The December 2 print edition of the Sunday Book Review will include the entire list, however you can access this list on the Times website today, as well as a link to the previously released review of "Deathly Hallows" by noted (and sometimes quite controversial) author Christopher Hitchens. If you missed his review earlier, you can access it via this link, where he writes of the final installment in the Harry Potter novel by J.K. Rowling as follows:
"For some time now the novels have been attempting a kind of secular dramatization of the battle between good and evil. The Ministry of Magic (one of Rowling's better inventions) has been seeking to impose a version of the Nuremberg Laws on England, classifying its subjects according to blood and maintaining its own Gestapo as well as its own Azkaban gulag. But again, over time and over many, many pages this scenario fails to chill: most of the "muggle" population goes about its ordinary existence, and every time the secret police close in, our heroes are able to "disapparate" " a term that always makes me think of an attempt at English by George W. Bush. The prejudice against bank-monopoly goblins is modeled more or less on anti-Semitism and the foul treatment of elves is meant to put us in mind of slavery, but the overall effect of this is somewhat thin and derivative, and subject to diminishing returns.
"In this final volume there is a good deal of loose-end gathering to be done. Which side was Snape really on? Can Neville Longbottom rise above himself? Are the Malfoys as black as they have been painted? Unfortunately " and with the solid exception of Neville, whose gallantry is well evoked " these resolutions prove to possess all the excitement of an old-style Perry Mason-type summing-up, prompted by a stock character who says, "There's just one thing I don't understand. …" Most of all this is true of Voldemort himself, who becomes more tiresome than an Ian Fleming villain, or the vicious but verbose Nicolae Carpathia in the Left Behind series, as he offers boastful explanations that are at once grandiose and vacuous."
The newspaper will announce their ten best books of the year later this week.