A League of their Own: Quidditch and US Colleges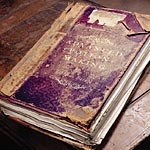 Nov 27, 2007
Uncategorized
We have a fun bit of news for you, as the USA Today has a lengthy feature on the rise in popularity of Quidditch at colleges here in the States. Focusing on the team at Middlebury College, the paper notes the college saw an "Intercollegiate Quidditch World Cup Fall Festival" complete with "banners, team processions worthy of Olympic opening ceremonies, halftime entertainment and 12 seven-person coed Middlebury teams vying for the chance to play the visiting team from Vassar College." The outcome ? "Middlebury's Mollywobbles defeated Vassar for the championship. A bit of a rout, really. Vassar never scored."
While many Harry Potter fans have long played the magical game at conventions, various release parties, even a few schools, the sport is becoming more accepted at more mainstream universities, as Quidditch is now being played at "Bucknell University, Tulane, Oberlin, Washington state's Whitman College and Vermont's Marlboro College, where the Golden Snitch is not a human but a toy helicopter. (It has to be caught before it hits the ground.)"
Parents who are paying $46,910 a year to send their children to Middlebury say it's worth the price. "Given some of the alternatives out there, this is a good way to relax," says Michael Free of suburban Philadelphia, who, with his wife, Sharon, came to the World Cup games to cheer on their son Christopher, a sophomore in conservation biology. Christopher, 19, was a co-captain of champion Mollywobbles, and his parents couldn't have been prouder. "There are a lot of worse things he could be doing," his dad says.
Saxon Elliott of Northampton, Mass., mother of freshman Conrad Schott, 18, who headed up the Vassar Quidditch team, agrees."I sent him off to Vassar, and never once did I realize he would ascend to such greatness," she says with a laugh. She made the pink capes worn by the New York team. (All Quidditch teams wear capes.)"
Noting that there is even a Facebook group for the Wizarding sport (The Intercollegiate Quidditch Association, which has more than 600 members (middlebury.facebook.com/ group.php?gid=2220478706), administrators are hopeful they will eventually get a proper Quidditch league of their own here in the Muggle world.
"Benepe hopes to have more colleges participating next year, planning an aggressive recruiting campaign in the spring."My vision is to get a couple vanloads of Middlebury players, all of the necessary equipment and Snitch runners, and travel to four to five colleges in the Northeast and get some games going," he says." Colgate, Williams and Amherst are on the list."I think watching Quidditch in real life will really inspire a lot of people so that by next fall, we can have at least five experienced and game-ready colleges."
Finally,TLC reader hobbitfoot also sent us an article about Quidditch at the University of Georgia, which you can read here. Thanks to everyone who emailed!