PotterCast 126: "Fred the Armadillo"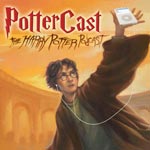 Nov 27, 2007
Uncategorized
PotterCast, our Harry Potter podcast is here this week bringing you good tidings and a call for your Holiday filks! In this episode we have for you some new Fan Thoughts in addition to a Bit by Bit, where we pick up with chapter five of "Deathly Hallows," and the latest installment of Phoenix Files. Our Scribby 5 girls also join us again this week to discuss an essay from their December issue. Finally, the latest news including the "Beedle the Bard" auction at Sotheby's, the final "Half-Blood Prince" casting announcements, and more filming news with Michael Gambon will be discussed this week as well. To listen, just hit the "Play" button on the right side of the page (–>), or use iTunes, or direct download.
"Fred the Armadillo"
– HBP Casting: young Tom Riddle is announced.
– Start planning ahead for your trips to Florida.
– Some how-to video blogs?
– Newest Fan Thoughts!
– Discussing the essay in Issue 20, "Harry Potter and the Distinction Between Good and Evil."
– We invite you to find the foreshadowing.
– Jingle Spells… they are on their way!
– And a call for holiday filks. Send them to us by December 16th!
RT: 1:19:16
Editor: Stede Bonnett
Scribbulus
Podcast Alley
Digg
Jingle Spells Wizard Rock CD
Direct download (36 MB).
Direct download low-bandwidth (9 MB).
Remember you don't need an iPod to listen. Listen easily on iTunes, which you can download and install here, by clicking here to listen, or you can just use the streaming Flash player at PotterCast.com or just on the right side of this page. Discussion of the PotterCast is right here. Enjoy!