Official Harry Potter DVD Website Updates with New Clip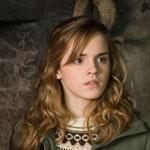 Nov 30, 2007
Uncategorized
WB has updated the Harry Potter and the Order of the Phoenix area of their DVD website once again with a new clip from the fifth film. The new clip features the Dumbledore's Army members searching the Hall of Prophecies for the orb. You can view this clip right here via the DVD website. The newly added video precedes the part of the movie where the DA members encounter Bellatrix Lestrange (Helena Bonham Carter) and Lucius Malfoy (Jason Isaacs), which can be seen here in our Video Galleries.
In addition to this the website has been updated to include previously seen videos from each of the films, showing the cast and crew in interviews and clips from the film.
As a reminder, the "Harry Potter and the Order of the Phoenix" DVD will be released in the States December 11.