Update on JKR/WB vs. RDR Books Case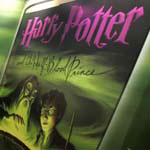 Nov 08, 2007
Uncategorized
There's a brief update today to the case regarding JKR/WB vs. RDR Books / Steve Vander Ark; to recap, JKR and WB have filed suit against RDR Books' attempt to publish "The Harry Potter Lexicon," a book that publishers say is "verbatim" from the Web site. You can read the full details of the suit here, along with JKR's statements (or download the suit for yourself ) or read statements from TLC interviews WB and RDR here. A previous update is also here.
The day before last, a court ordered RDR to hand a copy of the manuscript to J.K. Rowling's lawyers, and one was delivered, according to those lawyers. JKR/WB are seeking a preliminary injunction (source here) to the sale of the book, and have not apparently been deterred by viewing the manuscript. RDR has also made claims on their web site that they have "repeatedly offer[ed] to settle this case to Ms. Rowling's satisfaction and publish the book," requests which apparently have not been agreed upon. TLC has asked RDR what the offer of settlement was and has not been met with a response.
As seen here, some deadlines have been set: JKR/WB have until today to file motions, for the preliminary injunction. The defendant (RDR) has until Nov. 15 to respond and the plaintiffs (JKR/WB) have until Nov. 19 to respond to that. A "show cause hearing" is set for Nov. 19 in New York.
Update: A new document authored by a recently retained lawyer for RDR claims that owing to RDR's lack of an intellectual property lawyer, status as a small publishing house (it claims sales of a little more than $100,000/year), and present plan to have legal briefs prepared by a cousin of the house's owner (not an intellectual property lawyer), a delay in responding to JKR/WB is necessary. The lawyer requested a seven-week delay, until the first week in January, which is after the current US publication date for the book. The letter notes, however, that during the delay RDR would voluntarily freeze their actions, amounting to the same results as a preliminary injunction on publication. According to the document, the application has been " denied without prejudice to counsel for defendant and plaintiff appearing this afternoon[.]"
Update 2: RDR has issued a press release that claims their request for a delay has actually been approved, and that JKR/WB are not required to submit their full supporting document requesting a preliminary injunction until January 7. They also claim RDR's response is due Jan. 22. Since this seems to be in conflict with the above document there will be a further update soon. The wording on the RDR press release is that a judge has "accepted an order proposed by RDR Books" – which may just mean the document was accepted but the motion not actually approved (hence the word "denied" written on the actual document); we're trying to find out what's true here.
Also, the entire page containing previous statements by RDR regarding the Lexicon book has been deleted. (Update – it's back up, with the press release on it.) The product has also been removed from pre-order on the site.
---
TLC would also like to briefly thank our members for keeping discussion on this topic as civil as possible, and for continuing to do so. Thank you.
---
The Harry Potter Lexicon is a partner site to The Leaky Cauldron. The opinions and claims argued here do not constitute The Leaky Cauldron's opinion or claim (of which it has none).