Emma Watson Film "Ballet Shoes" To Air in New Zealand and Canada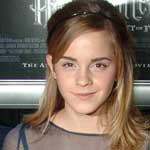 Dec 12, 2007
Uncategorized
Emma Watson's official site has been updated with a note for fans in New Zealand and Canada regarding a future broadcast of her new film, "Ballet Shoes." While an air date and time are not yet known, the site does note that the film will be broadcast on CBC in Canada and TVNZ in New Zealand. We will bring you further information as soon as we get it.
On a related note, the Region 2 DVD for "Ballet Shoes" will be released on January 7th in the U. K.
As we reported previously, "Ballet Shoes" will air in the UK this upcoming Boxing Day (December 26) on BBC1 at 8:30pm.
Thanks Jeremy!