Gringotts and Lucius Malfoy Worth Billions Says Muggle Magazine Forbes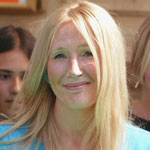 Dec 16, 2007
Uncategorized
Forbes has now published their annual list of the wealthiest fictional characters, and coming in at number 14 is a Wizard of wealth and taste: Lucius Malfoy. In this very funny (and spoiler filled) writeup which you can read below, the dashing Death Eater with a wealth of 1.6 billion, has apparently been wreaking havoc with the Wizard Stock Exchange this year. Shocking, we know. 😉
On a related note, Forbes has also posted the 25 Largest Fictional Companies, with Wizarding Financial Institution Gringotts coming in at number 22. Under the command of CEO Borgnuk and headquarters apparently in London, England, the wizarding bank run by the Goblins did $4.4 billion in business this year. To read both of these articles, please scroll down. Enjoy!
Thanks much Mari!
SCROLL DOWN
SCROLL DOWN
SCROLL DOWN
SCROLL DOWN
SCROLL DOWN
SCROLL DOWN
SCROLL DOWN
#14 Malfoy, Lucius
Net Worth: $1.6 billion
Source: Inheritance
Age: 51
Marital Status: Married
Hometown: Wiltshire, England
Education: Hogwarts School of Witchcraft and Wizardry
Patriarch of ancient wizarding family still standing after defeat of Dark Lord Voldemort and his Death Eaters at Hogwarts School of Witchcraft and Wizardry. Malfoy, himself a convicted criminal and Azkaban prison escapee, miraculously managed to avoid being sent back to jail thanks to well-timed "donations" to charities supported by influential Ministry of Magic employees. Now reunited with family and unfettered by criminal charges, Malfoy is aggressively pursuing new business enterprises. In June, attempted to corner the global cauldron market. In August, sold short more than $1 billion worth of Galleons, forcing Gringotts Bank to devalue and withdraw the currency from the Wizardly Exchange Rate Mechanism. Member since 2005.
#22 Gringotts
Headquarters: London, England
Industry: Financial Services
CEO: Borgnuk
Est. 2007 sales: $4.4 billion
Reputation of Goblin bank left in tatters after successful break-in and burglary from one of its most highly secured vaults. Revelations that the theft was masterminded by Harry Potter (a.k.a. "The Boy Who Lived") fail to reassure customers concerned that the bank's much-ballyhooed security was compromised by mere children. Featured in Harry Potter.