Trailer and Stills from Emma Watson's "Ballet Shoes" Now Online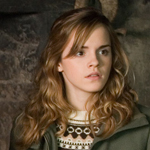 Dec 16, 2007
Uncategorized
New promotional materials from the latest project of actress Emma Watson, the television film "Ballet Shoes," are now online and come in the form of a new trailer, as well as some stills. First, you can view a 39 second look at the BBC1 film right here. This short commercial for the film shows Emma Watson along with her co-star Richard Griffiths, who also acts alongside Emma in the Harry Potter films as Vernon Dursley, in various moments from the film. A handful of screen shots from this trailer are available here as well. Finally, additional stills from the "Ballet Shoes" film are also online. These images, which show Emma along with her co-stars, can be viewed here.
As we previously reported, "Ballet Shoes" will first be broadcast December 26, on BBC1 at 8:30pm.
Thanks to Marie and all who mailed.