Cinesite to Begin Production on "Half-Blood Prince" Film in May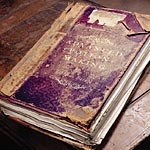 Dec 21, 2007
Uncategorized
Cinesite, a noted visual effects and production house, is set to begin work again on Harry Potter and the Half-Blood Prince in May, 2008. Cinesite, which has contributed work to all of the Harry Potter films to date, is known for their fantastic models of Hogwarts Castle seen in the movies. In a press release, the company states:
"The Cinesite model team, based at Shepperton Studios and supervised again by Jose Granell, have just unwrapped the huge Hogwarts model, to prepare and modify it interpreting the production design of Stuart Craig for the start of an 11 week shoot starting in early May, 2008. As with every ˜episode' of Harry Potter, Hogwarts School swells to fill the surrounding land, in past films the green houses were added, then the clock tower and for The Goblet of Fire Stuart Craig added the magnificently Gothic owlery to the outer reaches of Hogwarts grounds. Will Hogwarts magically change this time round? We have also been awarded a significant amount of digital work and the Scanning and Recording for both drama and visual effects. Our Scanning and Recording department have also worked on all the Harry Potter films so far."
Production is currently underway in England on the sixth Harry Potter film, with Harry Potter and the Half-Blood Prince due in theaters November 21, 2008.